Source Code
Hyperdeck has attributes that allow you to define how your source code should look like:
Theme
Each block of source code on a Hyperdeck slide can be rendered in a different source code theme. The background color of the theme is usually provided by the selected Slide Type and Theme . However, you can always use the default Code Theme background via the override_bg attribute (see below).
Hyperdeck currently ships with the following code themes (see the theme keyword after the colon)
Solarized Light: Solarized (light)
Solarized Dark: Solarized (dark)
Inspired GitHub: InspiredGitHub
Ocean Light: base16-ocean.light
Ocean Dark: base16-ocean.dark
Eighties Dark: base16-eighties.dark
Mocha: base16-mocha.dark
While there's always a theme that matches the currently selected slide type, you can still override this by using the theme attribute:
:: theme: Solarized (dark)

Another example:
:: theme: base16-ocean.dark

Label
A source code block can have an additional label which gives more information about the code in question. Useful examples for this are label texts such as:
"New Syntax"
"New in Version 3"
"Deprecated"
"Never Do this"
"Wrong Way"
"Right Way"
You can set a label via the label key:
:: label: "☝️ There's a better way"

The label will always be displayed in the top right corner. Here's an example: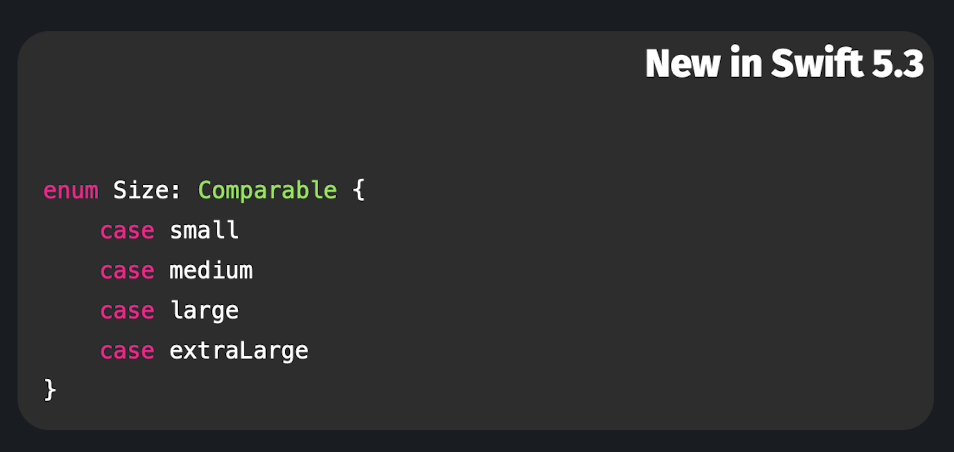 Background
You can force the displaying or hiding of a background rectangle behind the code. The color of this background is provided by the theme:
:: override_bg: true

Progressive Disclosure
Sometimes you have multiple lines of code that you don't want to appear at once. Instead, you'd like to progressively disclose them. However, duplicating your slide 5 times and adding one more line on each slide becomes cumbersome quickly. Hyperdeck allows you to set special numbered symbols into your source code. Lines with a symbol are animated in after the lines without symbols. Here's an example:
The bottom bar gives you the option to quickly insert these special number symbols ❶ - ❾. The numbers will not appear on your slides.
Finally, here's what the code looks like for the progressive disclosure video above: